Although the pandemic has proven to be a significant disruptor within the travel industry, there was a silver lining for many hotels and resorts near major drive markets—an actual uptick in bookings. With many international destinations off-limits or requiring travelers to follow complicated testing and quarantine rules, many people opted for more accessible destinations closer to home.
However, while not having to compete with Mexico, the Caribbean, or Hawaii created an unexpected boom for some domestic luxury resorts, it is a temporary advantage. As we move into what is thought to be the endemic stage of COVID-19 and countries further relax travel regulations, competition will increase as well.
In fact, it already is—just look at recent trends such as the revival of long-haul flights, the lifting of COVID-related restrictions, and the growing interest in far-flung destinations (as seen on popular streaming shows—"Emily in Paris," anyone?). If you want to ensure your brand remains competitive when the travel landscape becomes more crowded, now is the time to kick-start your marketing efforts and make some of today's travel trends work in your favor.
Simple luxuries
All-inclusive luxury is trending now because people are craving uncomplicated getaways. But your resort doesn't have to be all-inclusive to capitalize on this trend—you just need to keep things simple. Consider introducing packages that let guests experience the best your property has to offer, for one set price. A two-night offer could include daily breakfast, a special dinner, and one couples activity or excursion. Focus on creating simple turnkey packages.
Missed milestones
Another popular trend involves travelers who missed celebrating special occasions over the past couple of years. They're seeking ways to make up for lost time and reconnect with loved ones for birthdays, anniversaries, and other milestones—and you can help. Pod packages, ideal for guests looking to book a milestone reunion or birthday for a set price, can incorporate a block of rooms along with daily meals and group dinners. Put love on the menu with romance offerings, such as a turnkey proposal add-on that includes a three-course dinner for two, a romantic setting with floral arrangements, even a photographer. And consider a menu of simple romantic activities like bubble baths, oysters-and-martini happy hours, salsa dance lessons, and more.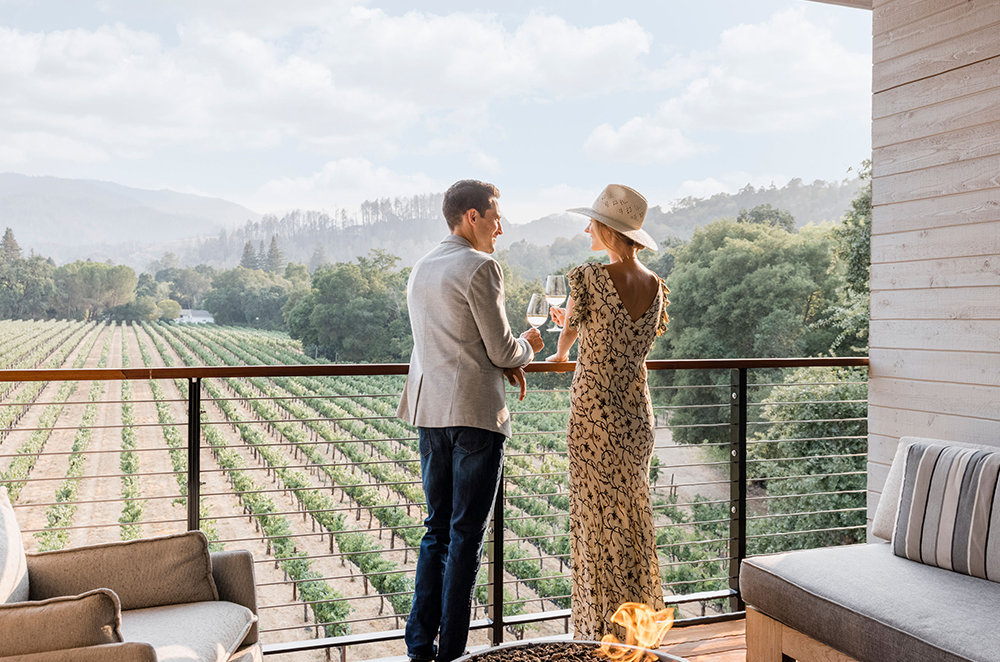 Wanting wellness
Wellness retreats are also trending, as people have become more mindful of their mental well-being in the wake of pandemic lockdowns, remote work, and other challenges. Work with your team to create a retreat that gives guests the time, space, and support they need to focus on self-care.
Create your plan—and stick to it
You'll also want to make sure you have a marketing plan in place and ready to go. Here are some key focus areas to get you started:
Update marketing assets. Make sure your branding, positioning, photography, and videography is current. Content needs to be fresh and engaging, with messaging that puts your brand front and center. Communicate your brand's defining attributes and show how they differentiate you from the competition.
Focus on programming. Evaluate your offerings to ensure they're competitive with other destinations—and look for new programming that will entice guests looking for unique and exclusive experiences.
Explore (or increase) digital advertising. While organic social reach is important, it's also on the decline. Investing in social media advertising lets you target the audience you want, making it one of the most effective ways to reach potential guests.
Boost awareness in key markets. Create a marketing strategy and acquisition plan to engage new guests in prime areas outside of your drive markets. Is your current plan overlooking potential markets? If so, consider expanding with new regional marketing strategies.