We've long talked about the importance of being nimble—for all businesses, not just our hospitality clients. And as 2020 continues to throw new challenges our way, the ability to change, adapt, and get creative has never been more vital.
Today, we talk to J Public Relations founding partner Jamie Sigler O'Grady, who is widely known for her innovation and mastery of crisis management. With a renowned roster of clients that includes Vail Mountain Resorts, Disney, The Ritz-Carlton, Hotel Del Coronado, Jamie offers invaluable experience and insight for organizations that seek to become brand pillars.
How do you balance PR pitching/messaging for travel when so much being covered out there is about the major issues facing the country?
Every day the pandemic continues devastates the travel and tourism industries; combined with political unrest gripping the country and social justice (rightly) top-of-mind—it's obviously been a challenge to balance responsibly promoting travel and tourism. However, I strongly believe travel is a powerful unifier—it has a transformative ability to bring people together, to make them happier and amidst our chaotic and challenging world. People still long for the hope, happiness and freedom travel can afford. With that in mind, we are seeing huge demand for content—from editorial teams whom are doing more and more with less and less—and from consumers who are dreaming of and planning for their next, long-awaited trip. At JPR, creating a balance means promoting responsible travel in a meaningful way, to destinations where tourism is an essential way of life.
How has the travel/consumer media landscape changed? How has JPR adapted?
Just about everything in the travel space has changed. Just about everything in the world has changed. How the COVID-19 global health pandemic has made us rethink every way we do things is not to be underestimated. We happen to be in the hardest hit sector of travel, hotels, restaurants, and the way we market those things to consumers and generate press for clients has changed from even just 6, 12 or 18 months ago. We have to smartly, sensitively, and safely navigate a new practice in messaging, marketing and positioning in order to support business growth and support the health and safety of travelers, guests, staff and communities…to create a positive "New Normal." The most challenging thing for us is that there really is no roadmap right now when it comes to the travel landscape. Both the medium and the messages have forever changed. But the basics of providing a strong value proposition is still there (and it's more important now, than ever). At JPR, we're asking the question, "Where can we and our clients bring value into people's lives?" We've learned exactly how precious our freedom is, and if someone is making a decision to travel, that decision will be weighed much more heavily than before. To us that means you had better deliver a memorable and positive travel / hospitality experience.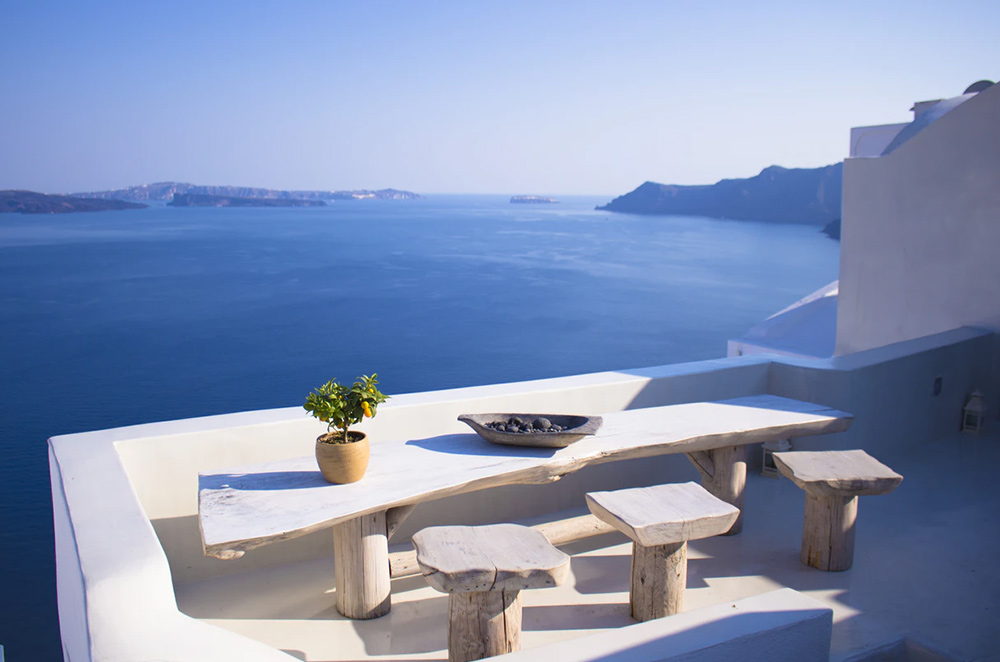 What do you tell clients that suggest suspending PR services until after the pandemic is over Why is that a mistake?
How brands are responding now, will mean everything when this is over; the brands that have responded well and worked with empathy to communicate with their customers will be the ones that secure brand loyalty. In our industry where team members have had to be furloughed, let go, seen hours reduced or any combination of that, it's difficult to justify PR spend…we get that. However, something that can also cause irreparable business damage during this time is silence. Silence with customers; silence with team members and internal communications; silence with investors and the public…we've seen it play out badly especially for larger brands. Weathering this most challenging time in our history and in our world means remaining focused on authentic core values like sustainability, giving back to employees or the local community. Being clear, open and communicative about your core values will go a long way to creating lasting brand loyalty. Those that have retained staff, made donations to frontline workers and those in need, and have had a steady cadence of communication with their customers, will fare well.
What are some best practices in travel/hospitality PR right now?
Read, learn, research, educate, engage and absorb as much as you can. Staying current and on top of trends, innovations and ideas means obsessively and passionately participating in webinars, researching and reading the news, connecting with industry leaders, and working tirelessly to make sure you know as much as possible and can use that knowledge to make informed decisions and recommendations. Transparency and substance are always best practices, but now they are more than ever—best practices mean addressing a time where safety is paramount, where fears of getting sick and the adjunct anxiety that comes along with it, can be mitigated by the responsible measures being taken by organizations. The leading travel and hospitality brands today are clearly and confidently sharing the efforts they've put in motion, the purpose behind the brand and how that purpose will translate into memorable and beautiful experiences that matter to travelers of the future.
What do you predict for travel trends moving into 2021 that operators can start planning and implementing for?
Domestic travel will continue to grow throughout 2021—Brands need to shift strategies to account for the obvious decline in international travelers, and to capture the domestic traveler, most likely driving in through 2021. Reports have shown that while people typically would consider their drive-to radius to be 2-4 hours, it's now up to 10 hours. Travelers will be willing to spend more time in the car to get to their destination, maintain more control over who they interact with and how they interact, and remove flying and all that goes with it from the equation.
Seclusion will continue to lure travelers—The opportunity to social distance on vacation will continue to be on travelers' minds through 2021. Destinations that can offer seclusion, depth of space, outdoor activities, spacious rooms and accommodations will continue to see business boom into the New Year. Camping/Glamping, RV trips, private villas and resort buyouts all allow travelers a sought-after sense of remoteness, while still getting the vacation they've been longing for.
Sustainability will be ever-present, and ever-important—This pandemic has also shown us how precious Mother Earth is, and when left alone, the positive effects on the environment. This will not be forgotten, and the interest in sustainability in travel will only grow over time.
The trend of wellness that was booming pre-pandemic will continue in a new iteration—After months of "stay at home" orders and isolation, the need to relax and escape has never been greater, and people will seek wellness. But wellness will go beyond traditional "spa wellness" with demand to learn more about taking care of our bodies and not just pampering. Expect to see more spa treatments that can be done in-room or guided with low or no-touch from a therapist, and the emergence of mental-health-alongside-physical-wellness treatments.
With offices in San Diego, New York City, Los Angeles, and London, J Public Relations serves clients across five continents. The agency has been named to the New York Observer's "Power 50" list for six consecutive years, leading the tourism category each time, and also was named "Small Agency of the Year" by PR News in 2015.
Brown Marketing & Communications is proud to partner with J Public Relations, seamlessly bringing marketing, PR, social, and digital efforts under one umbrella. Our shared clients include Hilton Los Cabos, Southall, Waldorf Astoria Los Cabos Pedregal, Hotel Del Coronado, and other top resorts.